GARAGE DOOR INSTALLATION & REPAIR
Novi
Novi, Michigan
For the very best garage door repair services in Novi, please give us a call at Garage Door Experts of Michigan! We are the #1 garage door service company in Novi providing same day, affordable broken spring repair and general overhead garage door service.
We are honored to have become the trusted choice for garage door service among thousands of Novi residents and hope that we can help you with your garage door issue as well. Our highly trained garage door technicians will assess your problem and make sure you understand your options and the exact cost. We do not perform any work untul you agree to the price which will be the lowest possible in order to save you money.
ASAP Garage Door Repair Systems of Michigan
Diagnosing the Problem: $39.95 (waived once repair is accepted)
Average Repair Price: Starting at $145
Average Time to Complete: 30 Min - 3 hr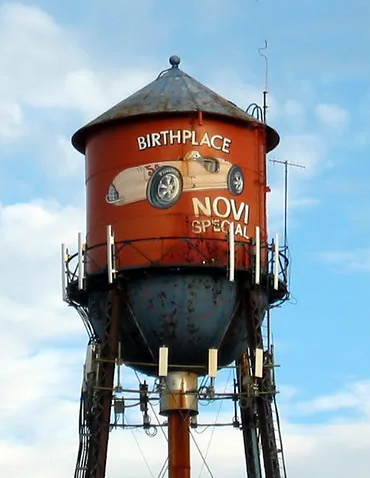 Overhead Garage Door Service Near Me in Michigan
ASAP Garage Doors is Your Local, Community Garage Door Repair and Service Provider.
Same Day, Affordable, Friendly, Professional Overhead Garage Door Service and Installation in Michigan!
Local Services in Novi, Michigan
Electricians
Gng Electrical LLC
44450 SussexDr, Novi, MI 48375
(248) 735-0239
novinorthvilleelectrician.com
Dan Wood Plumbing, Heating,
Cooling, & Electrical
40950 Grand River Ave, Novi, MI 48375
(248) 348-4242
danwoodplumbingheating.com
Heting & Air Conditioning,HVAC
Yates Heating & Cooling
40040 Grand River Ave Unit 450, Novi, MI 48375
(586) 983-9732
yatesservices.com
High Comfort Heating Cooling and Refrigeration
Cooling, & Electrical
43422 W Oaks Dr #03, Novi, MI 48377
(248) 308-8427
high-comfort.com
Home Remodeling
Power Home Remodeling
41370 Bridge St, Novi, MI 48375
(313) 309-7924
powerhrg.com
Michigan Kitchen Cabinets
Cooling, & Electrical
24300 Catherine Industrial Dr #411, NOVI, MI 48375
(248) 264-3809
mikitchencabinets.com
Painters, Painting Contractors
CertaPro Painters of Novi, MI
22765 Heslip Dr Suite 103, Novi, MI 48375
(734) 222-9932
certapro.com
M.L. Painting
Cooling, & Electrical
24606 Olde Orchard St, Novi, MI 48375
(248) 444-2147