GARAGE DOOR INSTALLATION & REPAIR
Northville
Northville, Michigan
Are you a resident of Northville, Michigan looking for the best garage door service company? We hope that you will consider us for all of your garage door needs!
We provide same day, professional garage door repair and overhead door service at low, affordable prices. Our goal is to earn your business and have you as a customer for life. We are honored to have many repeat customers in Northville and hope that you will become one as well.
Our honest, professional and affordable garage door service is what makes us the #1 choice for garage doors in Northville. We do not try to upsell you or try to get you to buy things you do not need. Our goal is to fix your garage door repair issue affordably whether it be a broken garage door spring, off track door or whatever it may be. Now that doesnt mean we will ever skimp on quality or detail. We always do the very best job and provide the best, highest quality parts so you are not in the same situation just a few months from now.
Give us a call today and let us show you why we are Northville's #1 choice for garage door repair and new garage doors and openers. We will make sure you are completely satisfied every step of the way- and months after we are gone! Give us a try 🙂
ASAP Garage Door Repair Systems of Michigan
Diagnosing the Problem: $39.95 (waived once repair is accepted)
Average Repair Price: Starting at $145
Average Time to Complete: 30 Min - 3 hr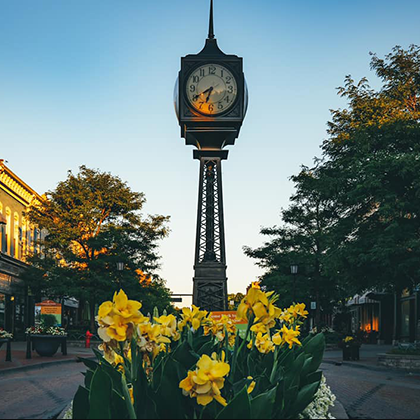 Overhead Garage Door Service Near Me in Michigan
ASAP Garage Doors is Your Local, Community Garage Door Repair and Service Provider.
Same Day, Affordable, Friendly, Professional Overhead Garage Door Service and Installation in Michigan!
Local Services in Northville, Michigan
Electricians
Suburban Electric Contractors
(248) 349-3534
19540 Gerald St, Northville, MI 48167
Zero-Point Electric
34876 Rhonswood St, Farmington Hills, MI 48335
(248) 915-9867
zeropointelec.com
Heating & Air Conditioning, HVAC
ILER Heating and Cooling
(248) 702-4537
www.ilercomfort.com
Oakley Heating & Cooling
7538 Currie Rd, Northville, MI 48168
(248) 662-3030
www.oakleyheatcool.com
Home Remodeling
Mike Miller Building Company LLC
629 Fairbrook St, Northville, MI 48167
(248) 797-7096
mikemillerbuilding.com
Imagine Design And Build
19275 Gerald St, Northville, MI 48167
(248) 880-9651
www.imaginedesignandbuild.com
Painters, Painting Contractors
Style Source Painting & Decorating
143 CadyCenter Ste 212, Northville, MI 48167
(248) 780-7771
stylesourcedecorating.com
ReVisioned Exterior Painting
200 S Wing St, Northville, MI 48167
(248) 692-4244
revisionedhome.com