GARAGE DOOR INSTALLATION & REPAIR
Milford
Milford, Michigan
We provide superior, same day overhead garage door repair and opener service in Milford, Michigan! Are you in need of affordable repairs to your home garage door? We can be there promptly with professional, friendly garage door service at a low, affordable price. We want you to be a customer for life so we hope to earn your business and your trust.
Please give us a call if you have any garage door related needs. We will be here for you and for the Milford community. We look forward to speaking with you!
ASAP Garage Door Repair Systems of Michigan
Diagnosing the Problem: $39.95 (waived once repair is accepted)
Average Repair Price: Starting at $145
Average Time to Complete: 30 Min - 3 hr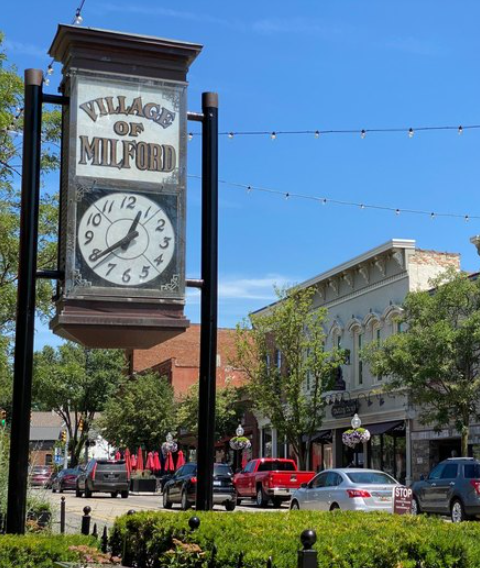 Overhead Garage Door Service Near Me in Michigan
ASAP Garage Doors is Your Local, Community Garage Door Repair and Service Provider.
Same Day, Affordable, Friendly, Professional Overhead Garage Door Service and Installation in Michigan!
Local Services in Milford, Michigan
Electricians
Mathews Electric Inc
(248) 489-3008
54530 Pontiac Trail, Milford, MI 48381
Hartland Electric LLC
3550 Avon St, Hartland, MI 48353
(810) 632-2004
hartlandelectric.com
Heating & Air Conditioning, HVAC
Kern Mechanical LLC
1280 Holden Ave Suite 127, Milford, MI 48381
(248) 780-1053
kernmechanicalllc.com
BC Ten Air
3861 Childs Lake Rd, Milford, MI 48381
(248) 348-1360
www.bctenair.com
Home Remodeling
M.J. Whelan Construction
620 N Milford Rd, Milford, MI 48381
(248) 684-4649
mjwhelan.com
Exclusive Custom Homes
1550 N Milford Rd suite 102 a, Milford, MI 48381
(248) 310-4590
exclusivecustomhomes.net
Painters, Painting Contractors
Bell Painting LLC
401 W Washington St, Milford, MI 48381
(734) 334-0165
bellpaintingllc.com
Jim's Painting, LLC
744 Oakview Ln, Milford Charter Twp, MI 48381
(517) 861-6930
jimspaintingllc.com