GARAGE DOOR INSTALLATION & REPAIR
Dearborn Heights
Dearborn Heights, Michigan
Garage door repair and opener service in Dearborn Heights, Michigan is just a phone call away! We are available 24/7, 365 days a year and that includes all holidays! 
ASAP Garage Door Repair Systems of Michigan specializes in replacing broken garage door springs, repairing overhead doors and garage door openers. We also sell and install brand new garage doors and openers from top name brands you know and trust. We do it all for a low, affordable price so you will make us your choice for garage door service for life!
Call us today if you need your garage fixed in Dearborn Heights!
ASAP Garage Door Repair Systems of Michigan
Diagnosing the Problem: $39.95 (waived once repair is accepted)
Average Repair Price: Starting at $145
Average Time to Complete: 30 Min - 3 hr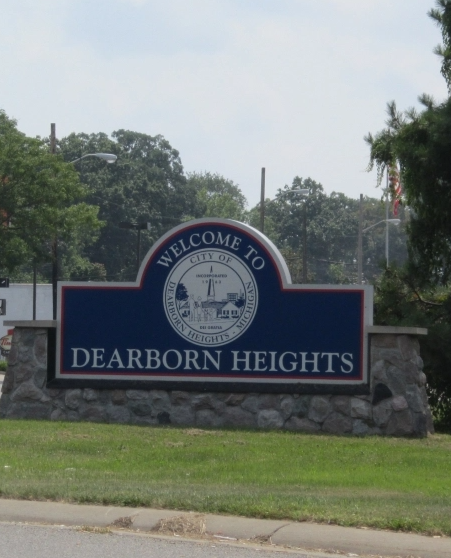 Overhead Garage Door Service Near Me in Michigan
ASAP Garage Doors is Your Local, Community Garage Door Repair and Service Provider.
Same Day, Affordable, Friendly, Professional Overhead Garage Door Service and Installation in Michigan!
Local Services in Dearborn Heights, Michigan
Electricians
Westborn Electric
20962 Van Born Rd, Dearborn Heights, MI 48125
(313) 359-9500
westbornelectric.com
IB Electric Inc
22345 W Warren Ave, Dearborn Heights, MI 48127
(313) 274-3588
ibelectric.com
Heating & Air Conditioning, HVAC
Mechanical Heating & Cooling
6192 N Telegraph Rd, Dearborn Heights, MI 48127
(313) 251-2255
mechanicalheating.com
Parsons Heating & Cooling
25441 W Warren St, Dearborn Heights, MI 48127
(313) 581-4900
parsonsheating.com
Home Remodeling
Yellow Rose Builders
5627 Jackson St, Dearborn Heights, MI 48125
(313) 278-3358
yellowrosebuilders.com
Italy American Construction
8401 N Telegraph Rd, Dearborn Heights, MI 48127
(877) 984-8259
italyamerican.com
Painters, Painting Contractors
Love Painting Company
(248) 843-6491
Arnold persistent painting
arnoldpersistentpainting.com
(313) 733-7941