GARAGE DOOR INSTALLATION & REPAIR
Clawson
Clawson, Michigan
Clawson Michigan's #1 choice for overhead garage door service! We provide same day, professional, affordable and friendly service 7 days a week, 365 days a year! We know how important it is to get your garage door running again and we never ever take advantage of your urgency. We want you as a customer for life so we provide low, affordable, fair prices on all of our overhead garage door and opener repair. 
Call us today and see why Clawson has come to count on ASAP Garage Door Repair Systems of Michigan. We hope to hear from you soon! We look forward to earning your business.
ASAP Garage Door Repair Systems of Michigan
Diagnosing the Problem: $39.95 (waived once repair is accepted)
Average Repair Price: Starting at $145
Average Time to Complete: 30 Min - 3 hr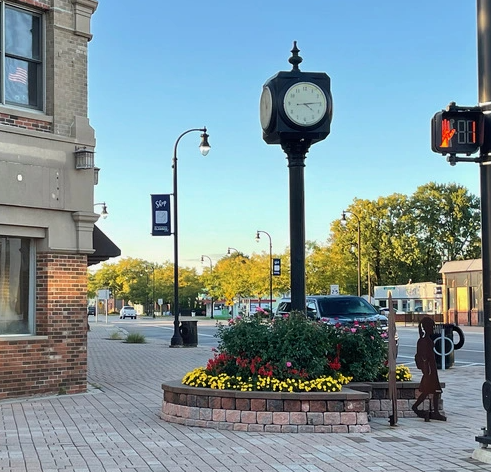 Overhead Garage Door Service Near Me in Michigan
ASAP Garage Doors is Your Local, Community Garage Door Repair and Service Provider.
Same Day, Affordable, Friendly, Professional Overhead Garage Door Service and Installation in Michigan!
Local Services in Clawson, Michigan
Electricians
Gator Electric Company
1350-1237 W 14 Mile Rd, Clawson, MI 48017
(248) 817-8523
Buchanan Electric
459 N Rochester Rd, Clawson, MI 48017
(248) 629-4040
buchanangenerators.com
Heating & Air Conditioning, HVAC
Custom Temperature Control
158 S Rochester Rd, Clawson, MI 48017
(248) 549-9090
customtemperaturecontrol.com
Comfort Plus, LC Heating and Cooling
1647 Rochester Rd, Troy, MI 48083
(248) 280-2800
comfortpluslc.com
Home Remodeling
Kastler Construction Inc
425 S Main St, Clawson, MI 48017
(248) 655-5580
kastlerconstruction.com
Clarks Building LLC
1032 N Crooks Rd suite o, Clawson, MI 48017
(248) 535-1333
clarksbuildingllc.com
Painters, Painting Contractors
Performance Painting
456 W 14 Mile Rd, Clawson, MI 48017
(248) 688-2519
performancepaintingmi.com
Geno's Painting & General Contractors
1523 N Main St, Clawson, MI 48017
(248) 993-3286
genospainting.net