Ornamental Iron Garage Doors

Amarr offers a total of 300+ residential garage door designs to fit your style and complement your home. Our residential garage doors are available in 3 different materials and 3 different constructions for increasing levels of energy efficiency.
Open up to a new way of thinking. The garage. It's more than a way in, or a way out. Inside it's a parking lot, a gym, a workshop. Outside, it's an extension of your home. A reflection of your personality, of your individuality. Whether you prefer steel, recycled wood composite, wood, or ornamental iron designs, it's time to rethink what a garage door is, or can be.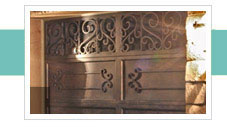 Dynasty Iron Doors are distributed exclusively by Amarr Garage Doors.
Dynasty Iron Doors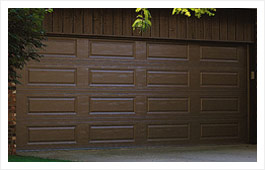 These beautiful, handcrafted iron garage doors will bring traffic to a stop and make you the envy of the neighborhood. Designed to fit standard garage openings, each Dynasty door is built one door at a time and receives a protective paint coat with a hand-applied, distinctive faux finish. The panels are insulated to fight off the elements and give a lifetime of smooth, quiet operation.

Montecito B

Cortina B

Milan C

Ashville C